12 AUGUST 2022 | FRIDAY | CANCELLED
---
We've had to make the difficult decision to cancel this Friday night's show at Eastern Lounge.
It seems Covid has again reared its ugly head, this time among members of our headline act. The health and wellbeing of our artists and audience is of course, our primary concern, so we have no option.
Naturally all those who have booked tickets will receive a complete refund.
The KATE LUSH Band featuring STEVE EDMONDS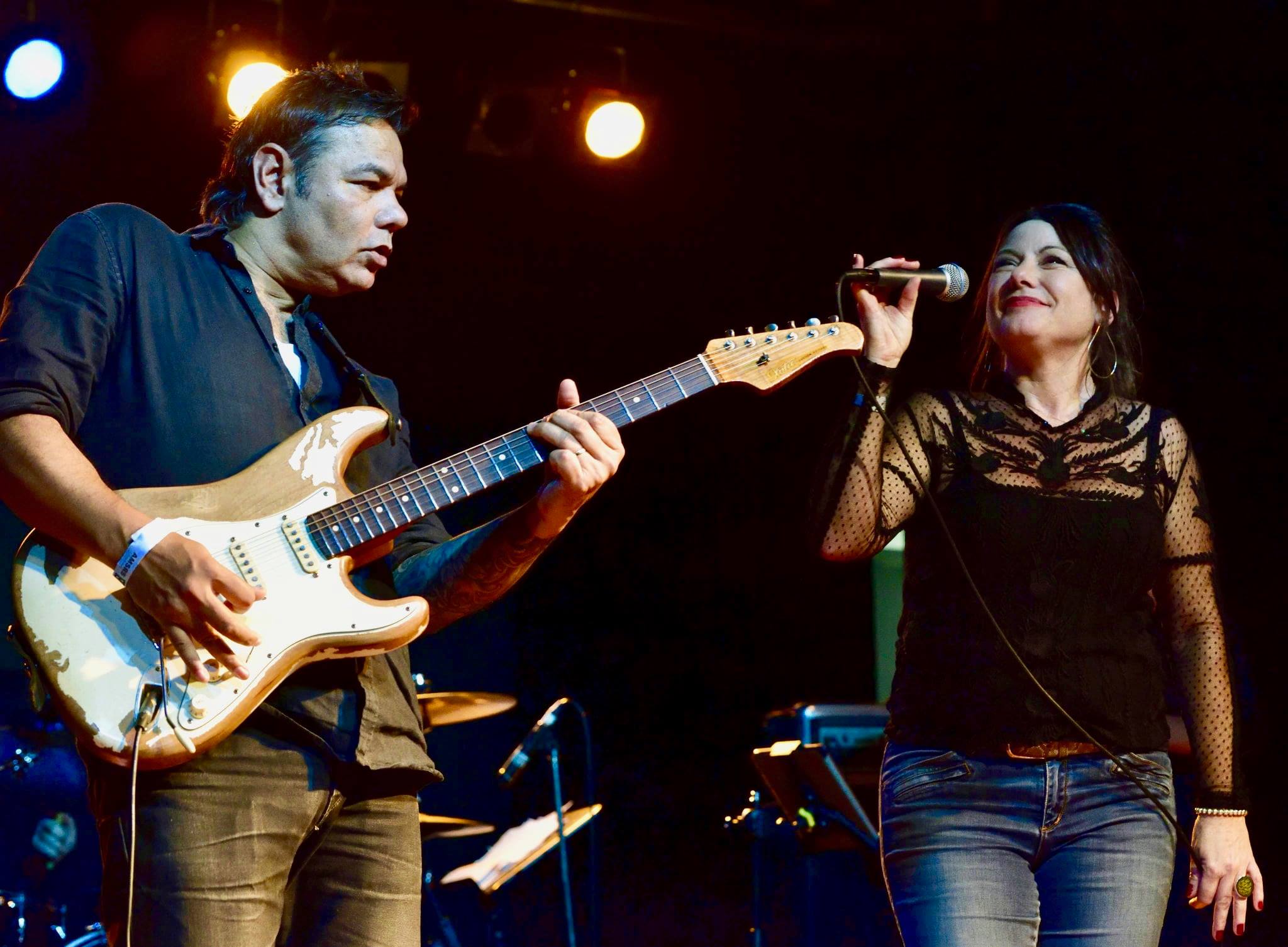 "Slick modern Blues delivered with funk and attitude... Kate's passionate voice is complemented by a hot band ready to back her to the max." 
- Blues Blast Magazine
KATE LUSH is a multiple Australian Blues Chain Award winner.  She's also won 'Best Female Artist' and 'Best International Artist' at the American Music Awards and The Songwriters' Association of Washington Awards respectively. 
Kate has also achieved consecutive No. 1 Albums on the Blues Charts in both Australia AND the U.S. as well as charting in Europe. Described as singing "Soul-drenched Blues", her incredible soaring power and emotionally charged ballads make her one of the most outstanding vocalists on the world stage.
Steve Edmonds is a guitarist extraordinaire who's wowed us before with his phenomenal Hendrix show.
"Josie Bakker's voice exudes a silvery, angelic tone, reminiscent of Lizzy McAlpine and even Taylor Swift."
- Judging Panel, Northern Composure Unplugged
Josie Bakker is an 18 year old singer-songwriter from the northern beaches who has been performing and creating music since the age of 12 when she wrote her first song. She actually only turns 19 in August! (Happy Birthday in advance Josie.) 
Josie is renowned for working her own spirituality into her music, composing originals designed to inspire everyone who hears them. She believes we are all worthy of a life that lights us up and will achieve that by doing what we love. That's the positivity she brings to her music.